Scott's Photographica Collection
Weston Electrical Instrument Corp.
Model 650 Exposure Meter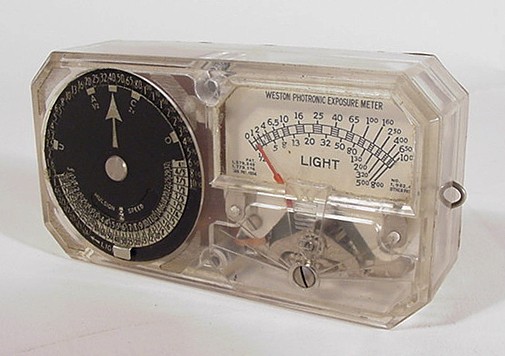 Weston Model 650 Exposure Meter
The Weston Photronic Exposure Meter model 650 dates to 1935. It was manufactured by Weston Electrical Instrument Corporation of Newark, New Jersey USA and was one of Weston's early photographic exposure meters.
Weston is one of the best known names in photographic meters. Dozens of models were marketed to photographers since 1933.
Those familiar with Weston meters may have noticed that this example has an unusual appearance. All early Weston meter shells were made of opaque bakelite, but this meter has a transparent shell.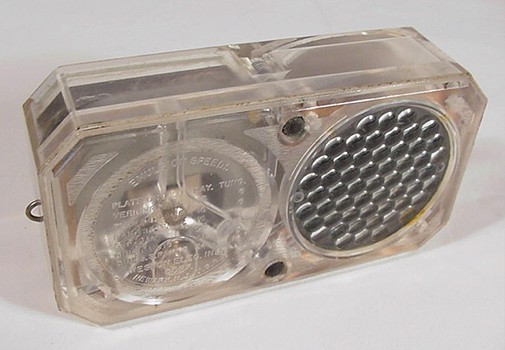 Weston Model 650 Exposure Meter
It is assumed that transparent Weston meters were salesman samples. I have learned of the existence of two others, one is a model 650 and the other is a model 715.
Other than having a transparent case, the meter is identical to a standard black model 650, right down to the molded designs and lettering.
This transparent meter has a jewel-like quality.
Additional Information
The first Weston exposure meter, the model 617, can be seen by following this link.
Other early and unusual exposure measurement devices can be found in the Accessories section of this site.
| | |
| --- | --- |
| | Page created March 12, 2002; updated December 20, 2020 |