Scott's Photographica Collection
Houghtons Ltd.
Ticka Watch Camera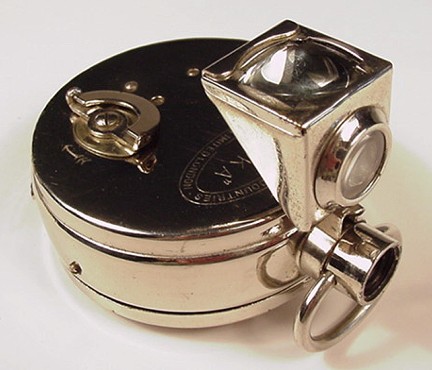 Ticka Watch Camera
The Ticka camera, manufactured by Houghton's Ltd., of London, England, was introduced in 1905 and offered for sale until approximately 1914. The Expo Camera Company of the United States licensed Houghtons to manufacture the Ticka camera, a watch-style disguised camera similar to its own Expo Watch camera, with notable differences being the engravings and monogram.
This page shows the appearance of the Ticka camera, but for in-depth information on its features, follow this link to my Expo Watch Camera page.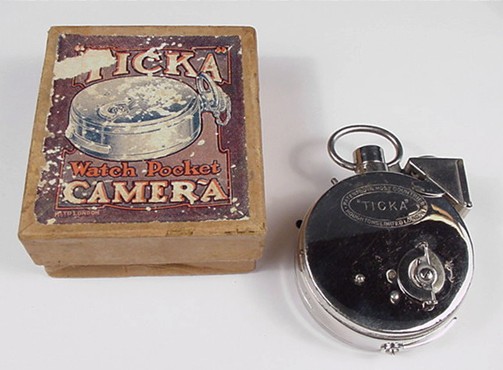 Ticka Camera and Box
Ticka Camera Top Cover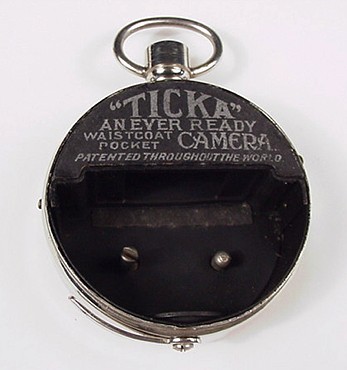 Ticka Camera Interior
Two USA patents for the Expo Watch camera are listed on my Patents page. To view these patents follow this link.
| | |
| --- | --- |
| | A navigation frame with links to other pages on this site should appear on the left of this page. If it is not there, click HOME to make it appear. |
This page was updated September 10, 2001