Scott's Photographica Collection
Moviematic Camera Corporation
Moviematic 3-in-1 Camera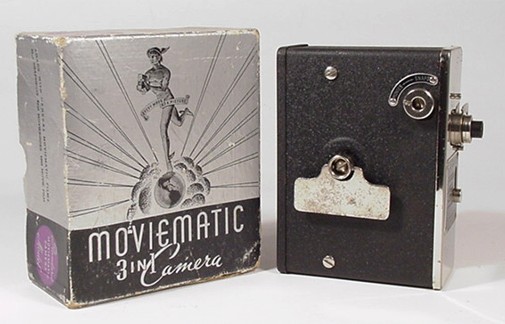 Moviematic Camera and Box
The Moviematic camera was advertised as a 3-in-1 All Purpose Automatic camera. It produced 16mm movies, single exposure snapshots and flip-book exposures.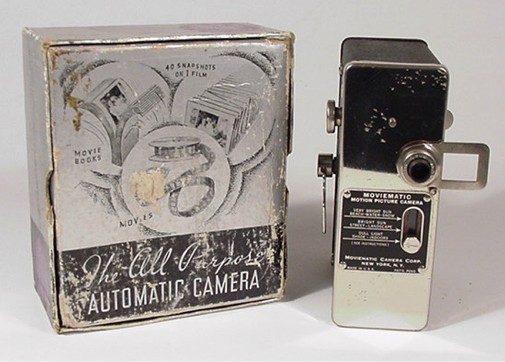 Moviematic Camera and Box
This simple but versatile cine camera was manufactured by Moviematic Camera Corporation of New York, NY USA, ca 1935. It featured spring motor film transport and a folding metal viewfinder.
| | |
| --- | --- |
| | Page created September, 10, 2001; updated December 20, 2020 |