Scott's Photographica Collection
Eastman Kodak Company
Size 130 Non Curling Film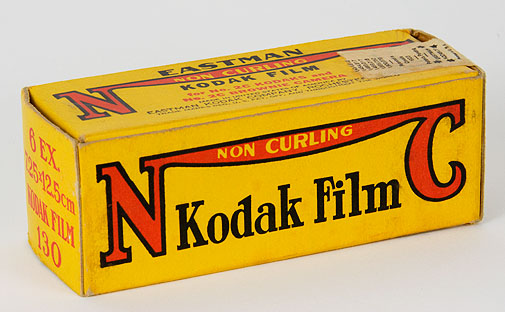 Kodak No. 130 Film
This is a box of unused Eastman Kodak No. 130 Non Curling rollfilm dated June, 1940. It is a 6 exposure roll for 7.25 cm x 12.5 cm images in No2C Kodaks & Brownies.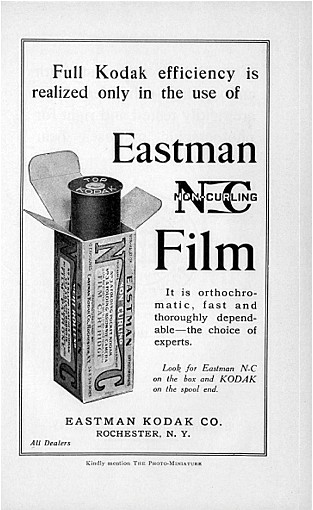 Kodak Non Curling Film Advertisement
An advertisement for Kodak Non Curling film from the May, 1911 issue of The Photo Miniature.
| | |
| --- | --- |
| | A navigation frame with links to other pages on this site should appear on the left of this page. If it is not there, click HOME to make it appear. |
This page was updated June 21, 2001